Viatec's Mark Ferri Appointed to South Carolina District Export Council

We are proud to announce our President and CEO, Mark Ferri's appointment to the South Carolina District Export Council (SCDEC)
The District Export Council (DEC) is a group of highly regarded leaders from SC companies whose knowledge and experience of international trade provides professional advice for local firms, heading the planning and coordination of export activities in the SC community to develop an effective export assistance network supporting the connection between commercial service (CS) offices and the business community at large. DEC members are uniquely positioned to influence global competitiveness of SC businesses through the combined efforts of nominees officially appointed by the Secretary.
The SCDEC is charged with promoting U.S. goods, services, and innovation to foreign buyers through increased visibility in international markets via several methods. They interact directly with the SC business community to help those hoping to sell their goods and services abroad through a variety of activities. Hosting events surrounding community outreach is also vital to DEC involvement in promoting international trade while providing the information and education necessary for local business to realize goals abroad.
DEC members are individuals with their finger on the pulse of important issues affecting exporters in SC, allowing them to properly advise the facilitation of work with CS offices through counseling and outreach. With DEC activities being self-supported members may engage in lobbying activities to influence legislative decisions in the trade area, making room for political activities in support of the International Trade Administration's mission to strengthen the competitiveness of U.S. industrial trade, such as forming political action committees or endorsing political candidates in favor of these efforts.
A Word from Mark Ferri
President & CEO, Viatec, Inc.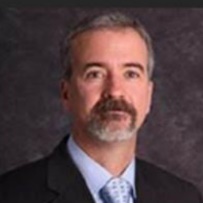 "It is a privilege to serve on the District Export Council and I hope to learn from and contribute to the vibrant SC business community"