Sustainable Fleet Conference
Join us for our 3rd annual Sustainable Fleet Technology Conference
Save the dates for August 7-8, 2019 in Durham, NC
Learn more at sustainablefleetexpo.com
Viatec is Proud to announce its participation in this years trade show event. We will be showcasing  SmartPTO.
Join us at the event the see SmartPTO in action and learn more about the future of electrification from our engineers and representatives, featuring our Vice President of Engineering, Neeraj. He and the team will be demoing our vehicle and SmartPTO unit for both the days of the event. Come learn about innovations in idle reduction and take a spin in the aerial device mounted to our bucket truck, using the quiet, electric power of SmartPTO!
See for yourself why this is the worlds only third generation electric power takeoff unit!
The Sustainable Fleet Technology Conference will showcase the latest and greatest technologies in the biofuels, electric, natural gas, and propane arenas. The conference will also have a strong focus on data driven decisions and technologies.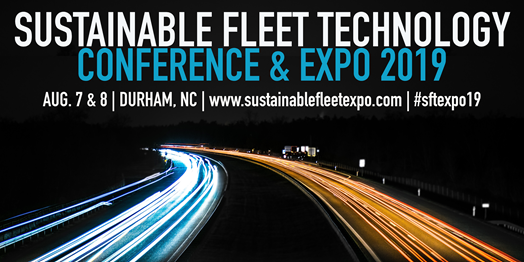 With 50+ speakers and 40+ exhibitors, this event will highlight the leading edge of sustainable fleet practices and alternative fuel opportunities.