Viatec Awarded NC Smart Fleet Leader at the Sustainable Fleet Technology Conference and Expo 2019
The Sustainable Fleet Technology Conference & Expo was held on August 7-8, 2019 in Durham, NC, featuring the latest and greatest technologies in the biofuels, electric, natural gas, propane arenas, and data driven technologies. It featured the best of the best in sustainable fleet practices and alternative fuel innovation.
Naturally, we were delighted to exhibit SmartPTO, the first ever plug and play ePTO in the world.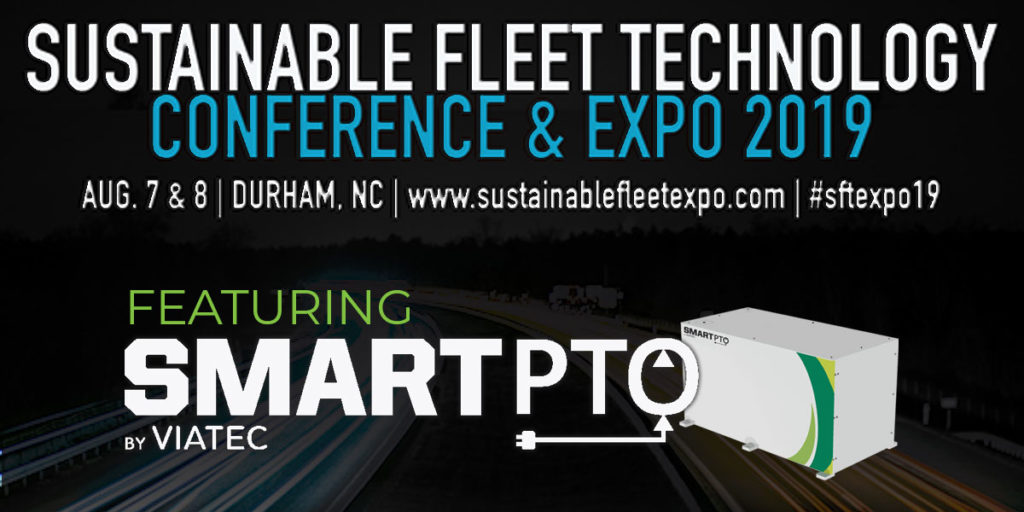 During the event we were able to connect with professionals from across the industry innovating the way fleets operate in the U.S. The opportunity to showcase SmartPTO as our core message to individuals and organizations progressing sustainable technology into the future. Events like this one are paramount to our continued involvement in pioneering fleet technology in North Carolina and beyond.
Mobile CARE and NC Smart Fleet Awards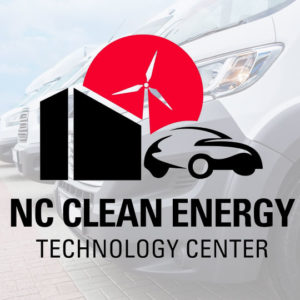 Among over fifty speakers and forty exhibitions, The 13th annual North Carolina Mobile Clean Air Renewable Energy (CARE) awards and the NC Smart Fleet awards announcement ceremony was held to recognize organizations at the forefront of carbon dioxide emission reduction technology among utility fleets in North Carolina. Mark Ferri, President here at Viatec was happy to accept the NC Smart Fleet Leader Award on our behalf among others.
We are so thankful to the NC Clean Energy Technology Center for this accolade as an anti-idling technology leader in the area.
Mark Ferri Accepting Mobile CARE and NC Smart Fleet Leader Award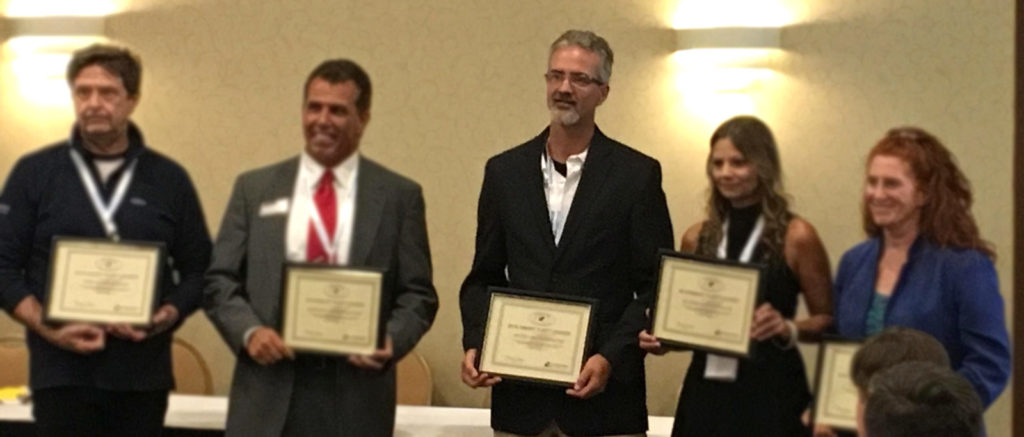 Here is what the NC Clean Energy Technology Center had to say on Linkedin