ICUEE 2019 in Review, Day 1
Sprawling across 1.3 million square feet of Louisville's Kentucky Expo Center was the first day of the 2019 International Construction and Utility Equipment Exposition, or the ICUEE. Early Tuesday morning, alongside more than 1,000 other exhibitors from across the industry, Viatec showcased SmartPTO as the first third generation ePTO on the market. Both inside the expo building and out in the surprising 95 degree October heat, 19,000 attendees from the U.S., Canada, and 65 other countries sought out this year's innovations from October 1-3 at the event.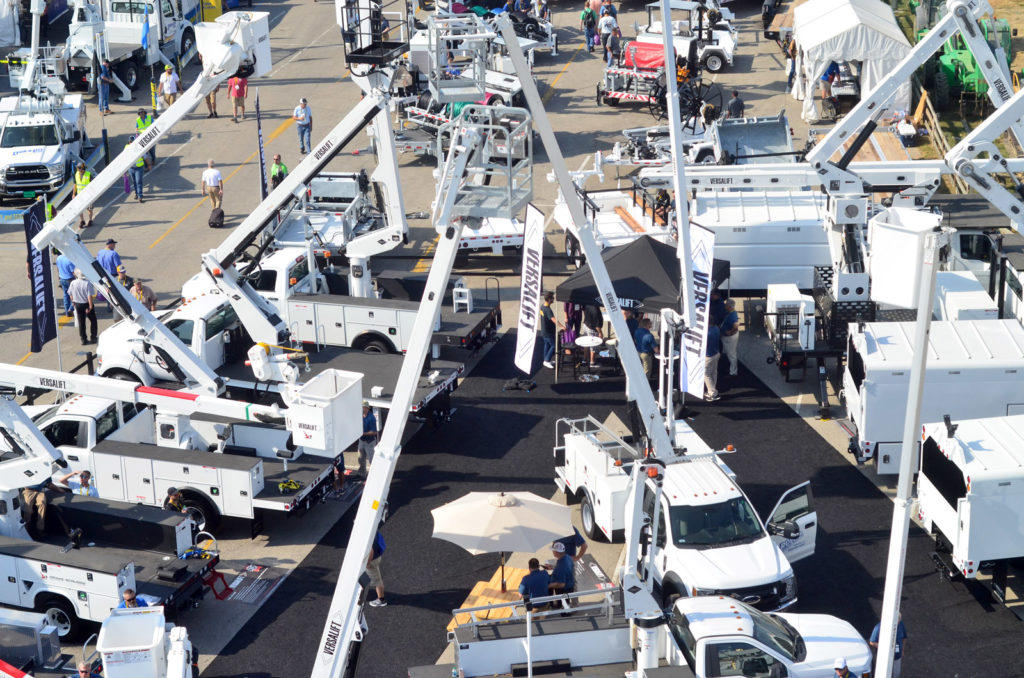 ICUEE being the largest trade show of its kind, we were excited to have three locations throughout the show, two of which were SmartPTO units being demonstrated at the large scale utility truck expo lots of Terex and Versalift. Each unit installed on a top of the line bucket truck from each manufacturer.
The Versalift lot was an impressive array of brand new top quality bucket trucks fitted with a range of aerial devices. The truck featuring our SmartPTO unit was sending attendees over 100 feet above the expo blacktop with near silent electric power. Fitted above the unit was Bergstrom's eCoolPark electrified HVAC solution, also being powered by SmartPTO to cool of the demo truck's cab in the Kentucky heat. We were proud to showcase our new partnership with Bergstrom as our exclusive cab comfort option on a beautiful Versalift bucket truck.
eCoolPark by Bergstrom is a perfect fit for a modular application like SmartPTO. Much like SmartPTO is attached directly into the hydraulics of the truck it serves, eCoolPack's HVAC technology plugs directly into the vehicles existing system, allowing for standalone operation.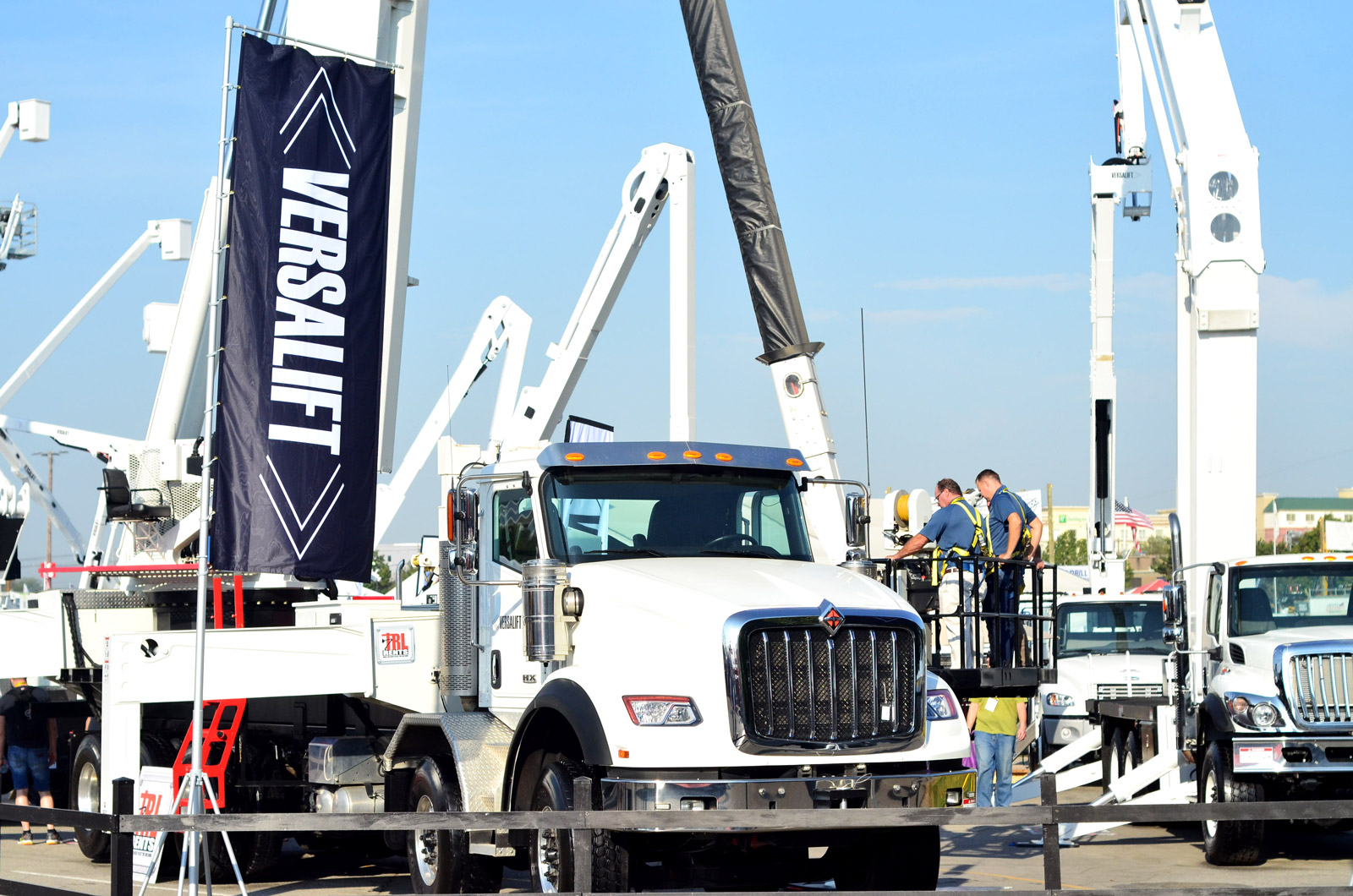 Out of Waco, TX, Versalift has been an innovative manufacturer of vehicle-mounted aerial lifts since 1965 across North America, Latin America and Europe. These quality machines were the perfect way to demonstrate SmartPTO in action.